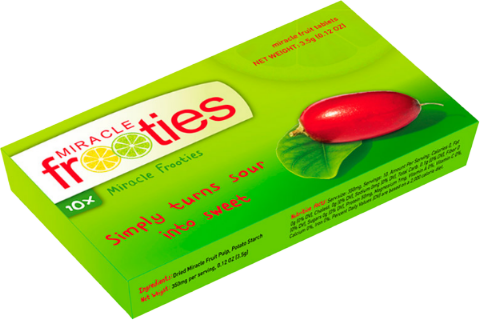 classic miracle frooties
350mg X 10
– 10 x 350 mg per pack of labels (enough to satisfy most taste buds)
 – The ideal flavor Tripping party, dining activities, family activities by changing your taste buds, become olfactory feeling sweet!
large miracle frooties
600mg X 10
Twice the regular size at almost the same price.
You can easily get 20 servings from these large tablets.
Each factory sealed pack contains 10 large size Miracle Frooties. 
Limited Edition MIRACLE Frooties
600mg X 10
A rare taste bud changing tropical fruit, Turns sour sensationally sweet & some bitter flavors become palatable. Enjoy fruit like candy!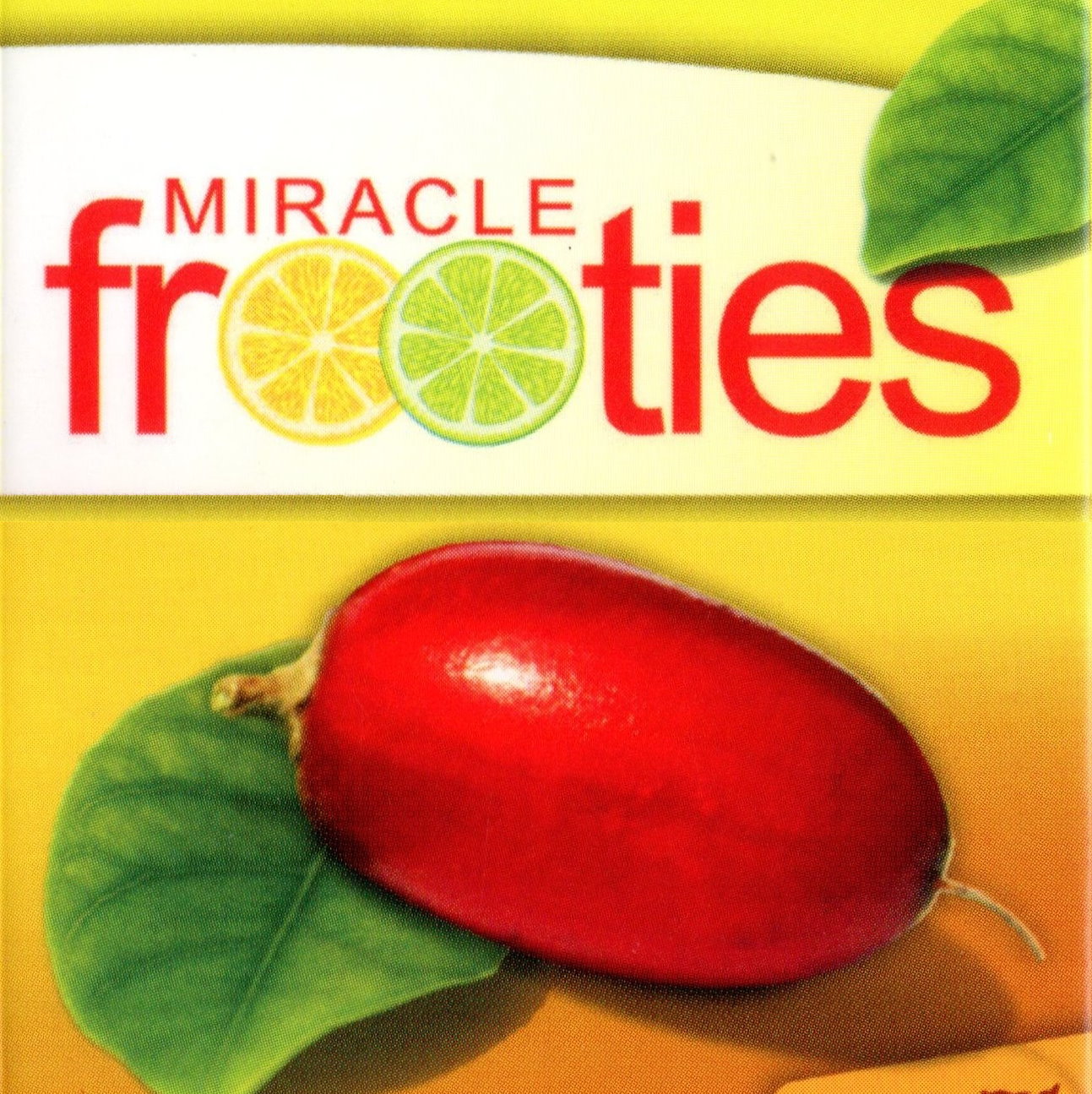 miracle frooties
350mg & 600mg
Sponsors and the world famous miracle fruit slice products … our classic package!
– Use the latest freeze-drying method from the highest quality miracle berry. The first original miracle fruit market is online!
– Developed for more than 20 years to provide the best miracle Berry Flavor Experience in the form of tablets!
– Miracle frooties ™ – is committed to providing the most natural, cost-effective and fruitful miracle berry taste experience!
350mg per 1 Tablet
10 Tablest per box
600mg per 1 Tablet
10 Tablest per box
LIMITED EDITION
MIRACLE FROOTIES
600mg per 1 Tablet
10 Tablest per box